​Redskins players, pro, competitive, & retired athletes and people who have chronic pain love MpowerD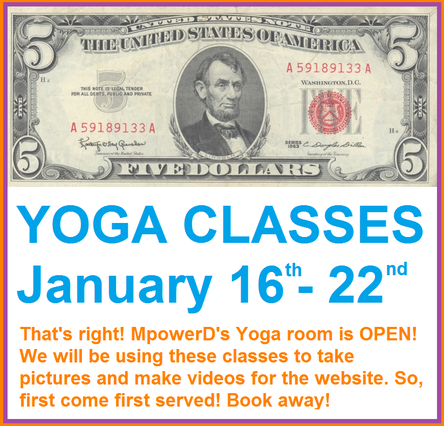 ​​​​It is our mission to provide outstanding care for our athletes and chronic pain clients. ​
The MpowerD Team BUILDS quality relationships!
---
---

MpowerD now offers the following Yoga classes:​

Beginner's Yoga an amazing way to start or get back to the basics.
Hatha Yoga develop a full practice. Great for all abilities! Meditation practice mindfulness and bring calm and peace to self.
Kriya Yoga practice of breathing and mindfulness to recenter.
Private Yoga (Redskin favorite!) instruction and/or assistance.
Restorative Yoga held poses to open joints and lengthen muscles.
Yoga Fusion challenging to strengthen and build endurance!
Yoga Nidra to relax and take a break with guided meditation. ​

All classes honor every person and their abilities. Our teachers are trained to assist with any and every body! Read more on our Yoga FAQ page!



One client who comes from Arlington said,
"I've been in cryosaunas all over the world. This is the coldest one EVER!"​

---
---
Meet our Sponsored Athletes!
Some of our associations.